THE PUBLIC TV OF ARMENIA REPORTING ON THE GOALS AND PLANS OF AANL DIRECTOR GEVORG KARYAN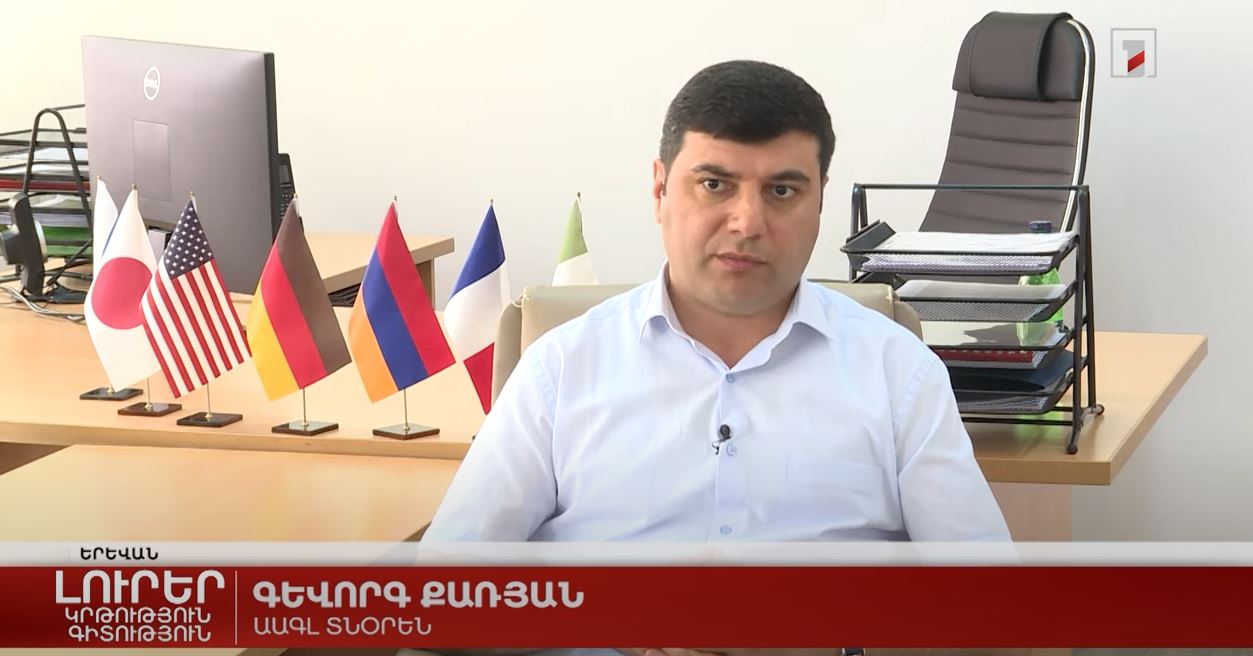 AANL director Gevorg Karyan, Dr. Sc.(Phys.-Math.), has worked in the AANL directorate for 3 years holding the position of the Deputy Director for Scientific Affairs, and he is well aware of the potential at the A. Alikhanyan National Science Laboratory.

The strategic objectives of the new director include: to create a favorable environment for competitive science, to bolster human potential, to boost infrastructure development, to strengthen science-education, science-economy ties, to increase the effectiveness of international and local scientific collaborations and to commercialize the scientific results of the AANL programs.

Mr. Karyan highlights the role of the grants provided by the RA Science Committee, due to which new scientific equipment were purchased and the laboratories were equipped in recent years.

For the new director, effective management of human potential, recruitment of qualified personnel and provision of a healthy working environment are issues of primary importance.

More detailed in the video.