AANL DIRECTOR, PANEL DISCUSSION MODERATOR AT THE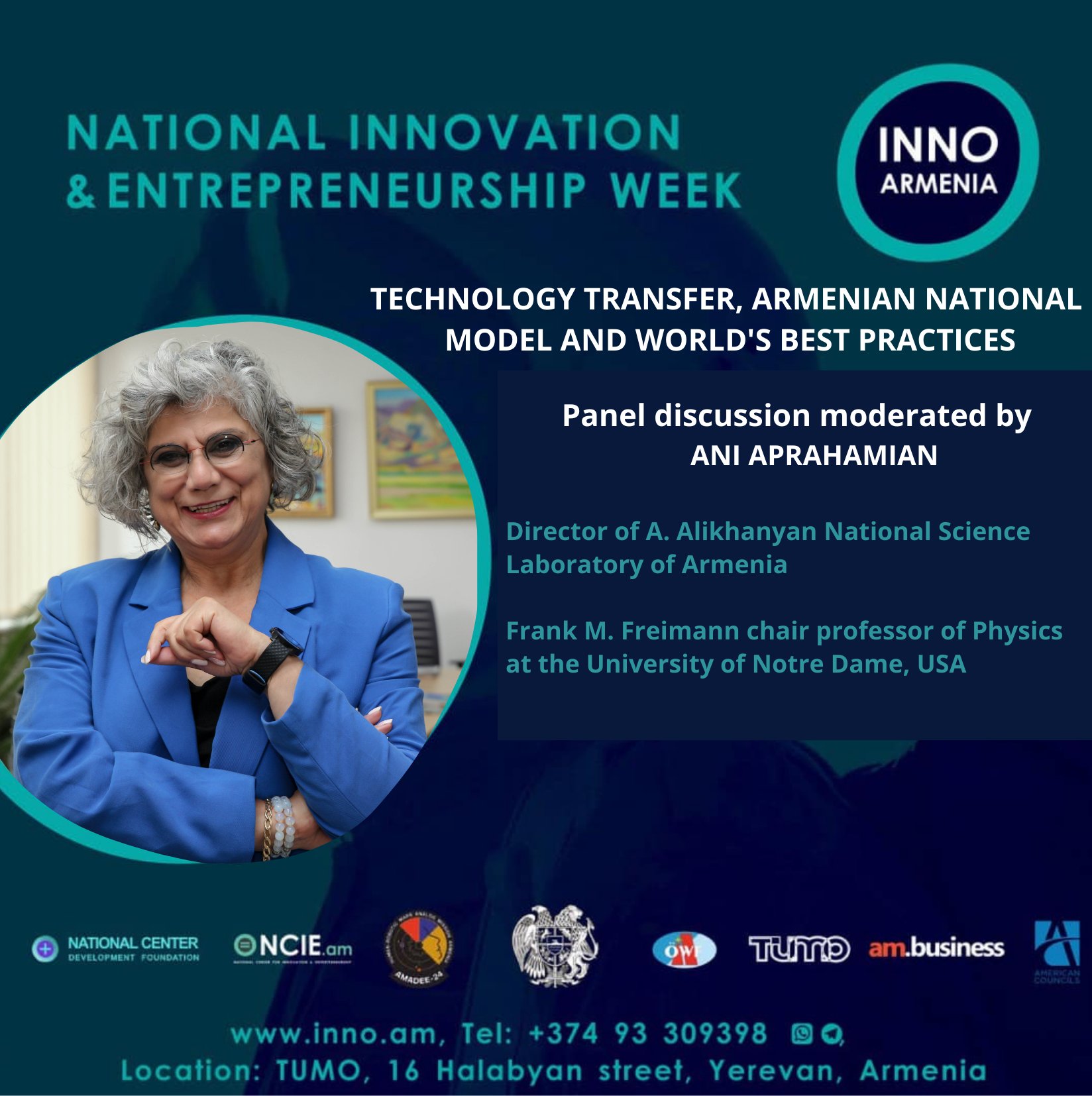 On 17-18 April, TUMO Center for Creative Technologies hosted "The National Week of Innovation and Entrepreneurship" event with the panel discussion on Technology transfer, Armenian national model and World's best practices, moderated by AANL director, professor Ani Aprahamian.
The speakers of the panel discussion were Kevin Koym, Kendrick White, Mihran Aroyan, Ashot Arzumanyan and Aram Jivanyan.
The co-organizers of the event were the "National Center" Development Foundation and the National Center for Innovation and Entrepreneurship, under the auspices of the the RA Prime Minister's Staff, Ministry of Economy, Ministry of Foreign Affairs, Office of the High Commissioner for Diaspora Affairs.